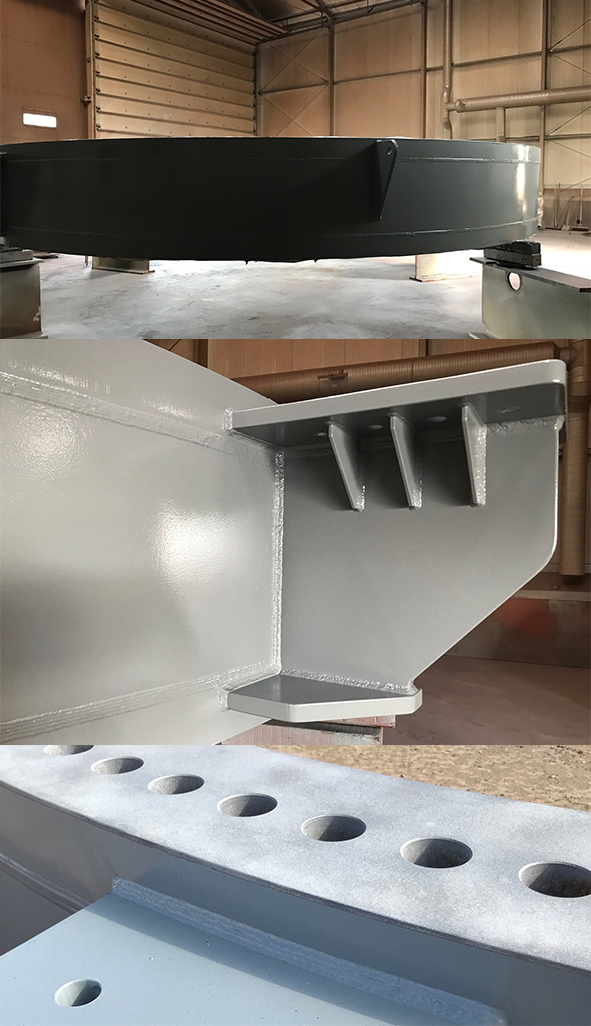 Surface treatment
High Quality Surface Treatment
Early in 2021 we established our own surface treatment workshop and we can now offer sandblasting and paint work.
Shortly after, we took over all surface treatment activities from HG Industries and employed Henrik Gregersen as Paint Shop Manager.
Henrik Gregersen has previously been working for Ibsen & Jensen for 26 years before he established HG Industry in 2015. With more than 31 years experience within surface treatment, Henrik is the perfect match for our team.
Our highly competent workforce never compromise on quality.
We are certified according to EN ISO 9001 / EN 1090-1  / EN ISO 3834-2 /  EN ISO 45001 / EN ISO 14001